Click on the main menu icon on the top left form anywhere in the app.

The main application menu will be displayed. Click on "My Cameras" to get a list of your cameras.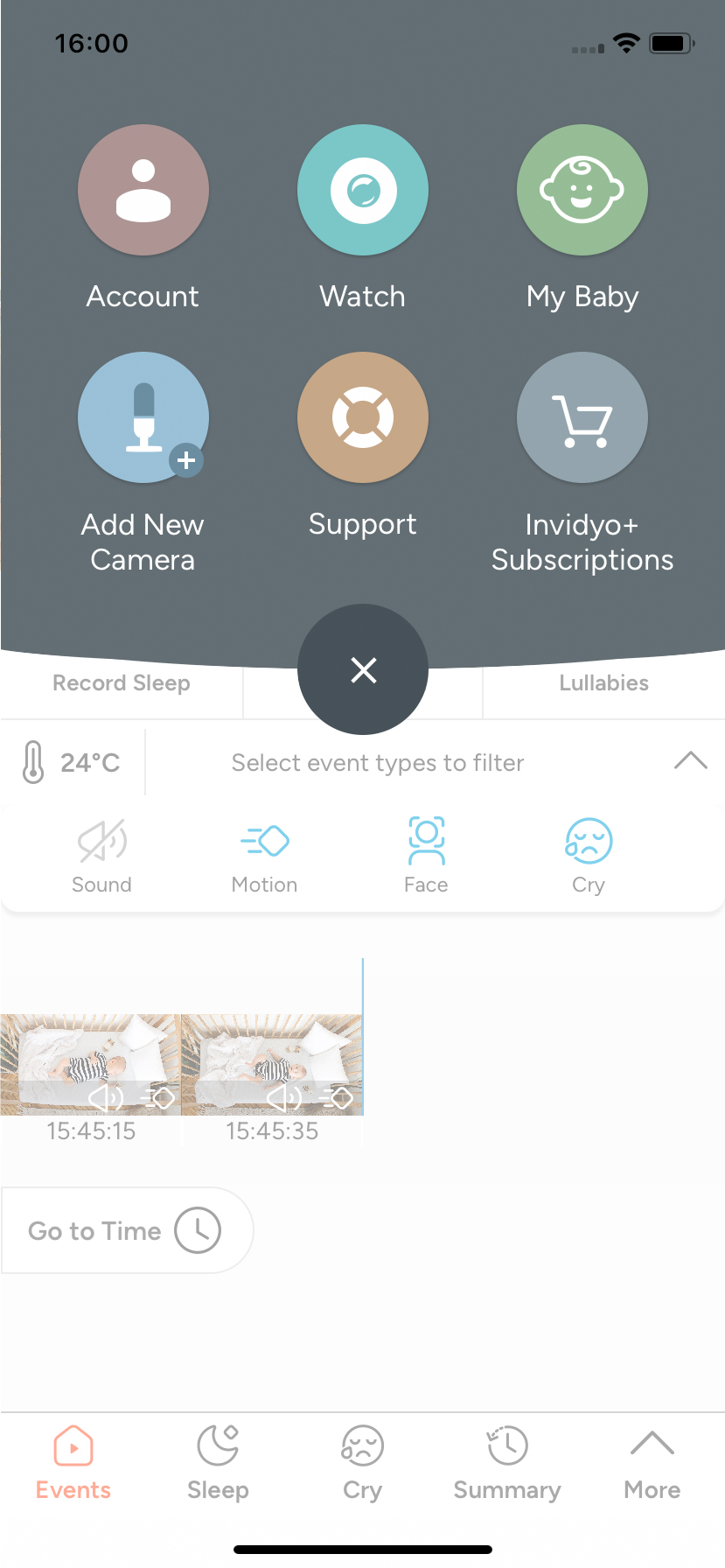 A list of cameras will be displayed. Each camera is represented with the most recent snapshot. For each camera, the connection state information i.e. whether the camera is offline or online is displayed alongside with the latest value of the temperature sensor of that camera.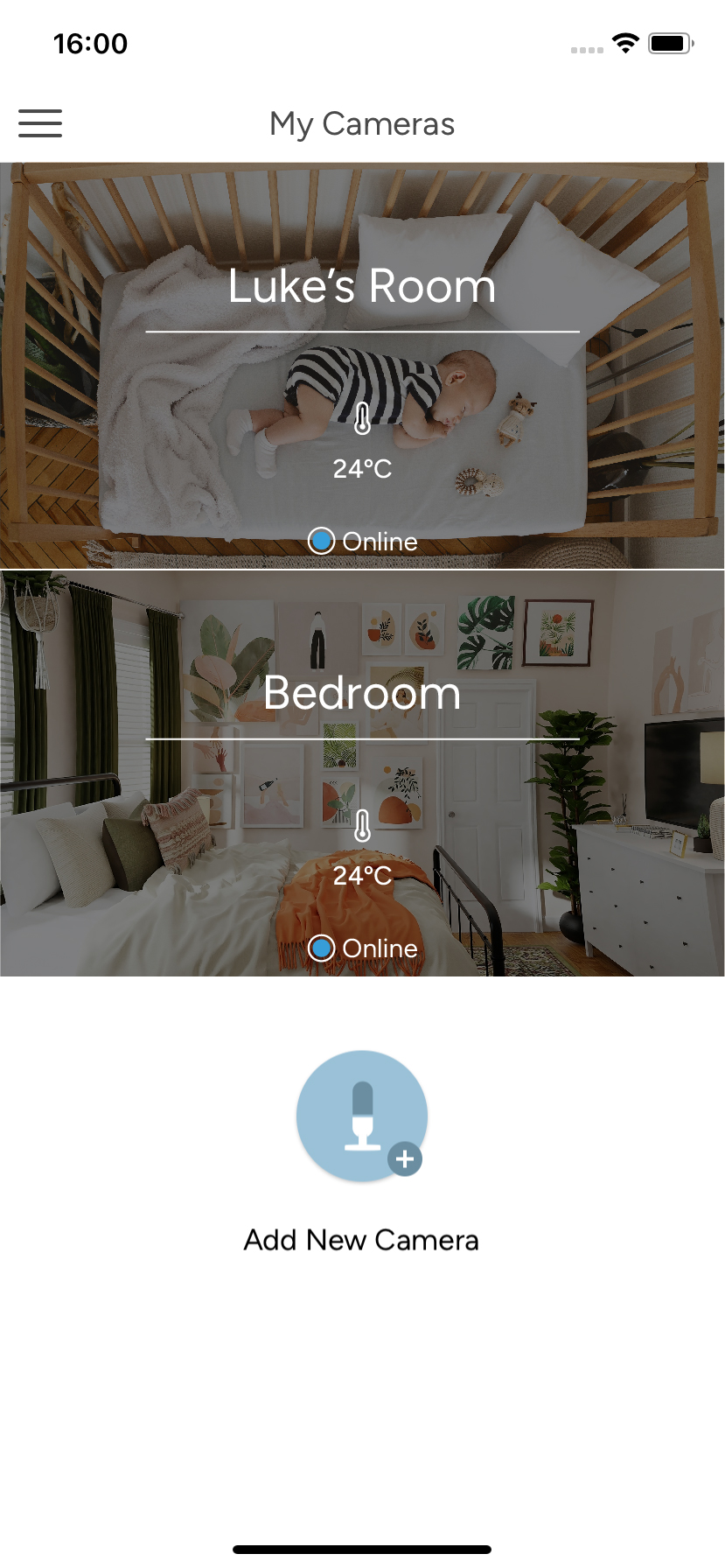 Click on the camera that you want to watch. You will be directed to the Events tab. On the upper part of the screen you will see live video streamed from the camera.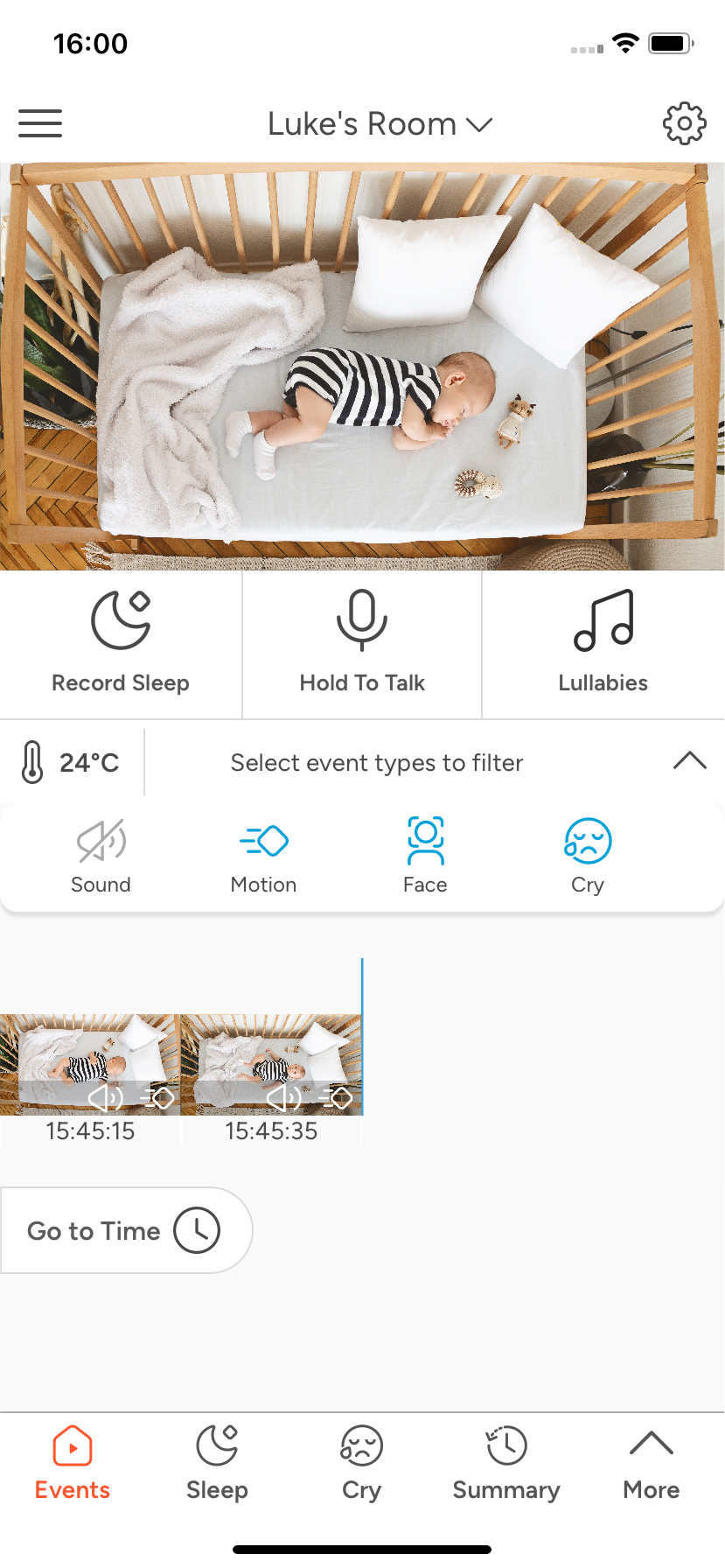 If you tap on the part of the screen that is showing live video, you will see Pan&Tilt arrows that you can use to rotate the camera. If you would like to send your voice over to your baby, you can use the 2-way audio feature by tapping on the "Hold to Talk" button. You can also see current temperature and see the graph of the last 6 hours by tapping on the icon.
Updated