Invidyo contains a powerful face recognition system that enables it to distinguish familiar and friendly faces in your household from strangers. However, it can't do all this on its own, it initially needs your help to get acquainted with the familiar faces.
Let's help invidyo by labeling the unrecognized faces. Just tap one of the faces to switch to multiple selection mode. And then tap all the faces that were marked as unrknown.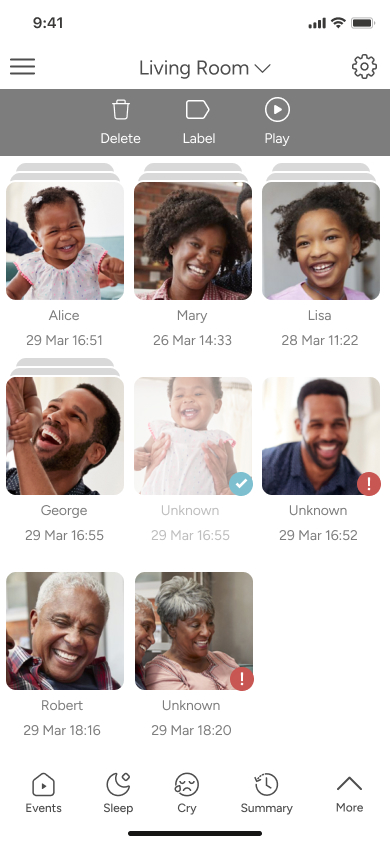 Now tap the label icon on the top. You will see a new screen that allows you to label the faces you just selected as one of the already existing people or add the selected faces as a new person. Either click on the person's face or click select to mark selected faces as one of the existing faces.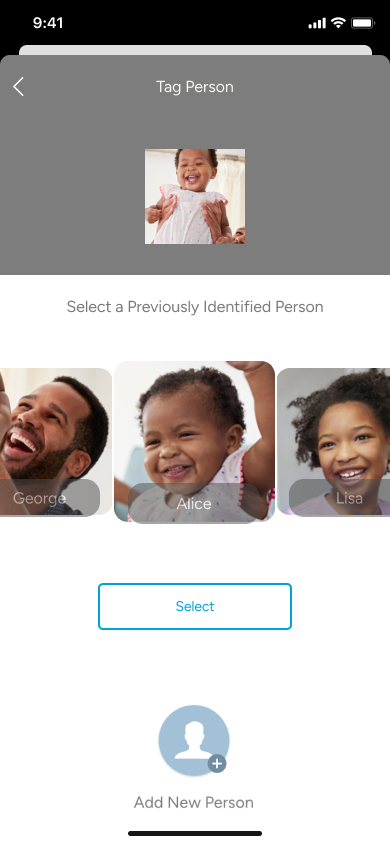 If the image belongs to a person who is not previously identified, you can use "Add a New Person" button. Here you can also select whether you want invidyo to include this person in your "Smiles" album.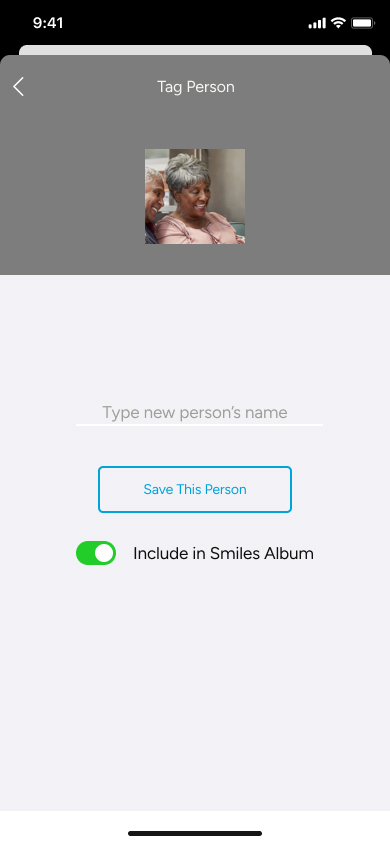 Updated